Regular price
$42.00
Sale price
$34.99
Unit price
per
Sale
Sold out
About this item
DESIGNED FOR MAXIMUM PERFORMANCE - STRONG AND UNLIMITED VARIATIONS - Made of top-quality platinum tin cured Silicone, does not tear. It is WASHABLE with soap and water and can be use frequently and comfortably in any location. Easily fits in any pocket or purse!

DESIGNED FOR FITNESS & SPORT ENTHUSIASTS- WHILE KEEPING EVERY AGE IN MIND - strengthen your forearms, while improving the dexterity of your fingers with palm. Increase the strength your hands can apply while reducing fatigue as well as increasing continued blood flow as you work each tendon individually. Designed to increase balance to your grip and muscles from the elbow down.

REHABILITATION & PREVENTION - Great for rheumatoid arthritis, arthritis, carpal tunnel, tendonitis, tennis elbow and if are on the way to recovering from any  fractured or broken wrist. Also great for those who type, text or other activities where you continue to use finger and gripping strength frequently. 

ONE SIZE FITS ALL! - Designed for any and all age groups and fits well for all hand sizes stretching over 800% in any direction. This is different from other "cheap and flimsy" products on the market. You can use this anywhere, from the car, train, boat or your morning walks or at the office. Its effectiveness makes it is easy to use anyway and to help quickly with not much time.  

ASK YOUR DOCTOR FOR SPECIFIC EXERCISE RECOMMENDATION - While our mission is to help those who wants to achieve greater strength in forearms and hands, as well as help those who have finger pain and tendon conditions. We only know so much about you. Ask your Doctors or Physical Therapist would know how to treat you better than we would to achieve your specific goals and desires.  

WHAT YOU RECEIVE -  Our Worry-Free 30 day guarantee and Friendly Customer Service!! Try it and you will feel the each tendon come to live within the first stretch. Complete Satisfaction Guarantee or a full refund! You will love it! We thought of you in mind as we proudly created this with your needs and hand goals in mind! After many years of testing & many failures, we finally have something we our proud of and we hope you can feel that while using Fingoflex.
Materials

Rubbers are platinum-catalyzed silicones
Care Instructions

-When dirty please wash with warm water and soap until clean.

-Fingoflex's "Elongation at Break" is over 800% and a tensile strength over 300 psi.

-Please be aware: It will break if over stretched and not used correctly.
Share
View full details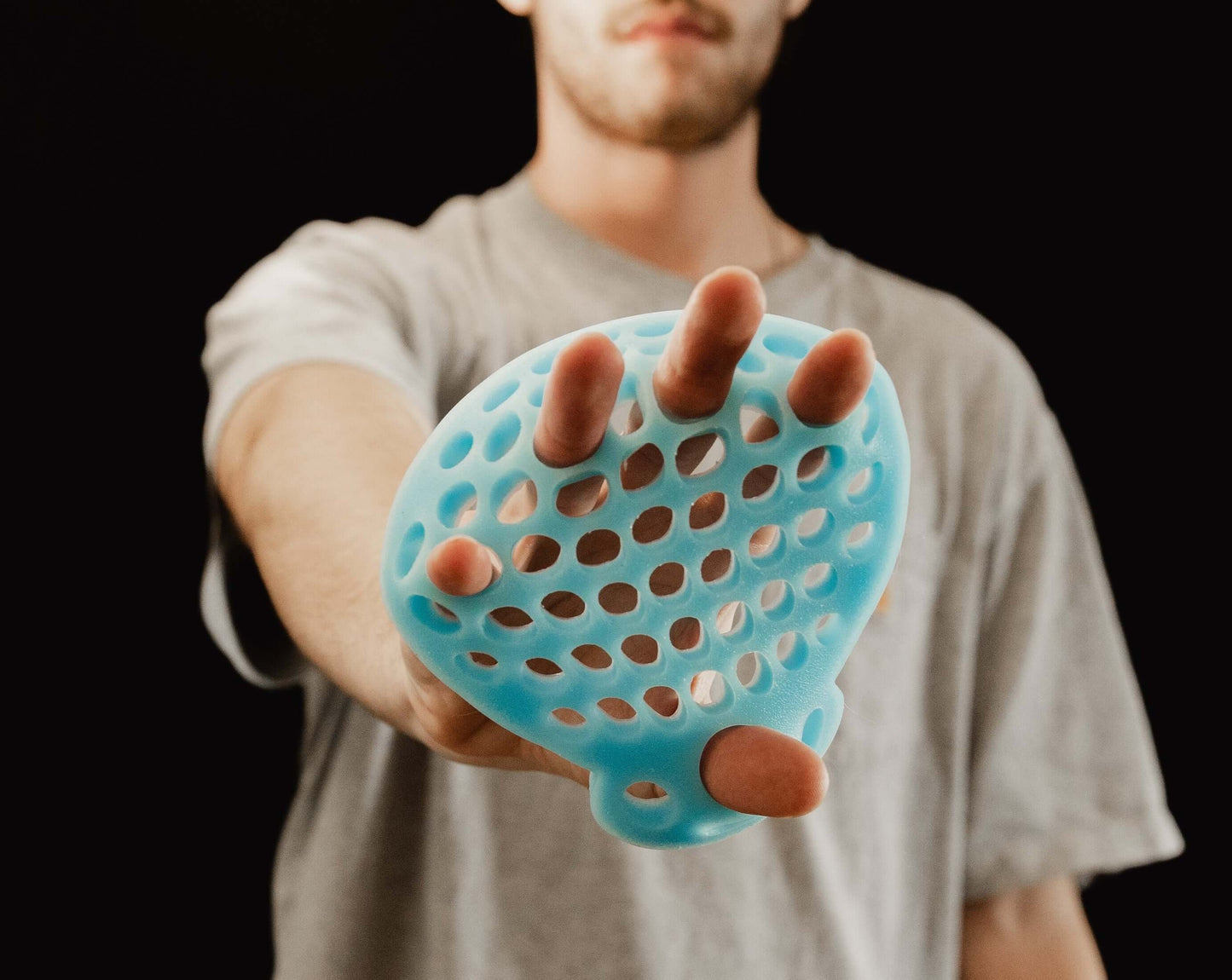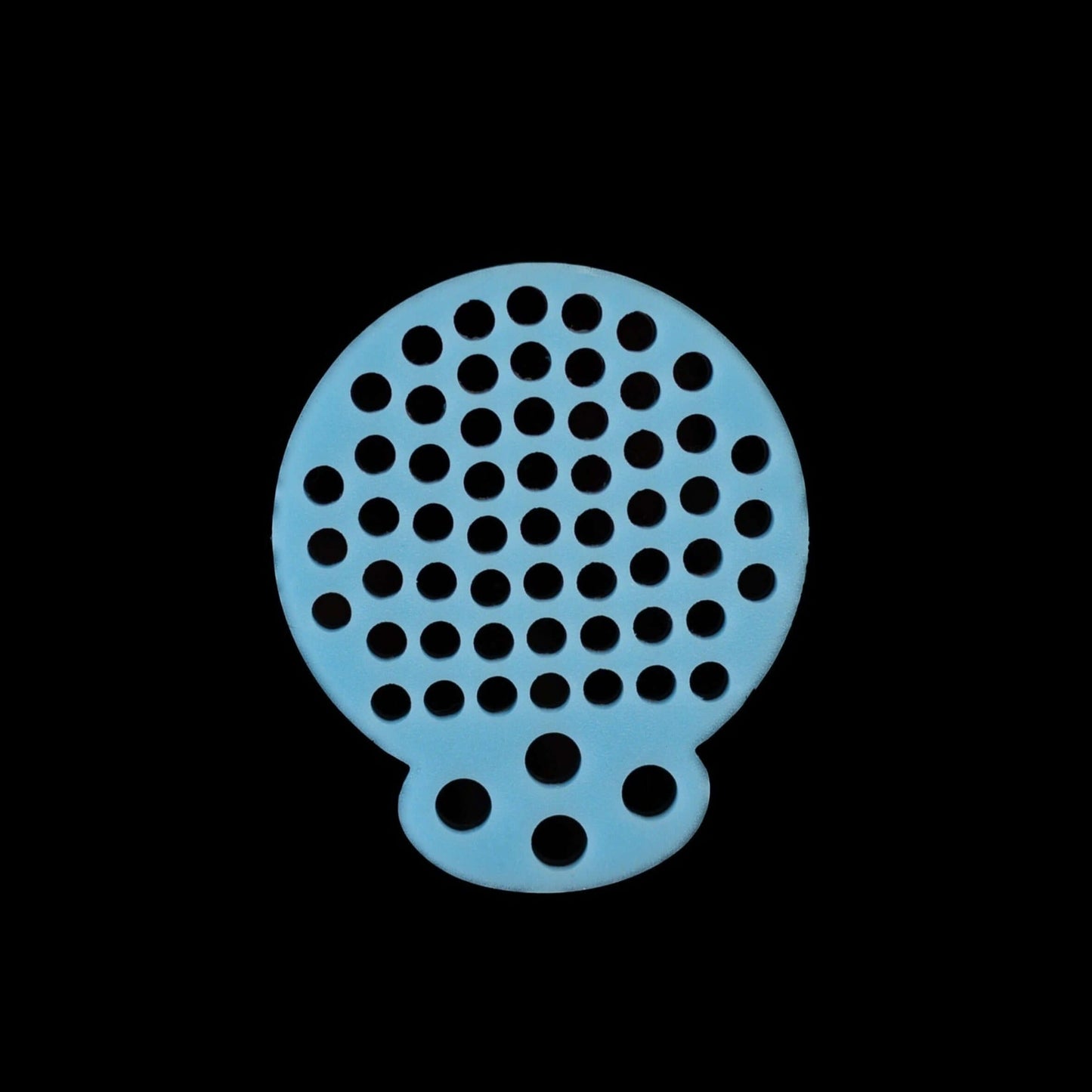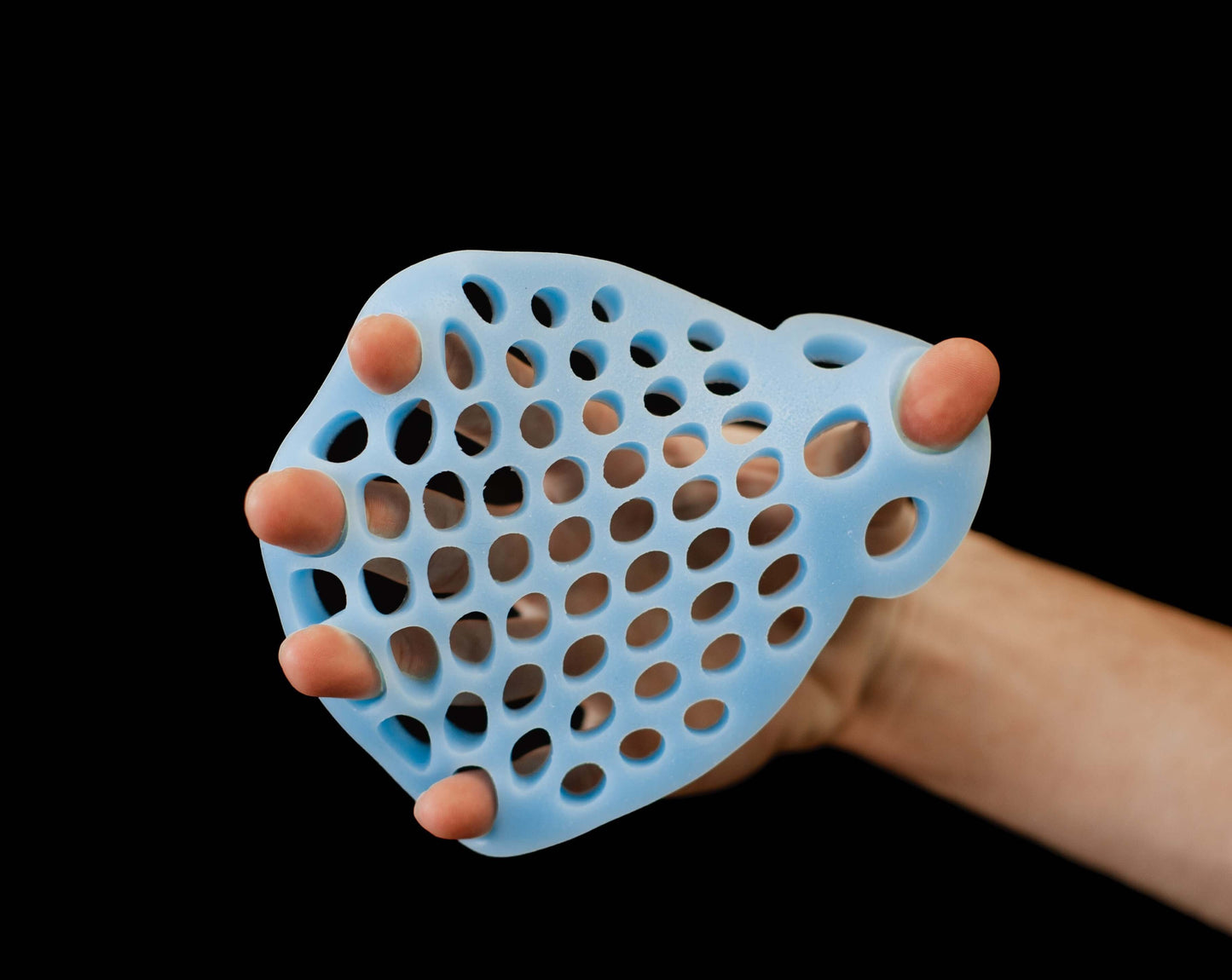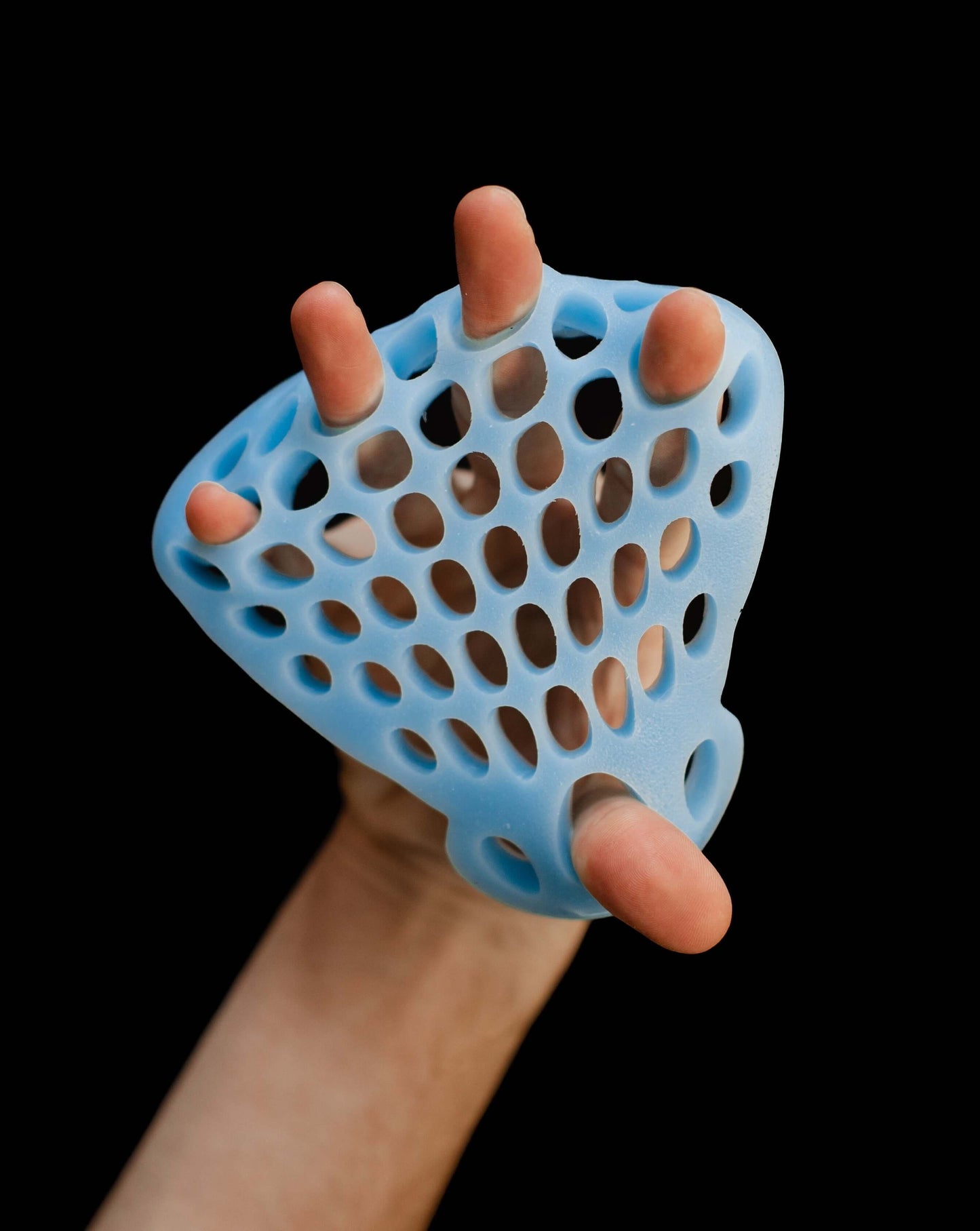 AMAZING
I was so impressed with how well this product works! I have felt so much better in just daily activities since I started using this regularly. AWESOME PRODUCT!
I...Am...Sore...in the best way possible!
I received this Product as a gift and was so confused at first. Then I was shown how to properly use it and I was Hooked! I have used it everyday since and I realized my hand strength has increased so much in just a short amount of time! If you want to impressed the ladies in your life with forearm veins then this is the way to do it! Be cautious however, It is VERY addicting. People may ask you why they don't see you anymore or why you're a hermit in your room, your spouse will ask why you don't show them affection anymore...These can be side effects for growing the forearms of a Greek God! Don't worry, once everyone in your life sees your model status hands, they will forgive you and in fact encourage you to keep going! Soon you'll find your self being calling by agents begging to take photos of your glorious forearms and your arms will be on the next cover of Vogue. Needless to say, You will fall in love with this product more then your first born, might even mistake it for your kid. Still. Train hard and love the results that follow.
Sweeet
After using this for a lil bit i noticed more veins popping out in my hands I never knew were there, Definitely recommend using this for working out your hands!!!
Forearms are burning!
This little alien-looking thing will make your forearms BURN! I was shocked at how weak my wrist/forearm muscles were after just thirty seconds using the FingoFlex.
Solid product. Glad I have it!
Well made! Great Value! Product Works!
I sit at a desk most of the day and I type a lot. Last several months I have felt my grip strength weaken and my wrists have been starting to hurt. I heard about Fingo Flex and thought I'd give it a try. After just a week of daily use and just a few reps here and there through out the day I have noticed a huge difference already. The pain in my wrists is gone and my grip strength already is improving. I was skeptical at first but it works!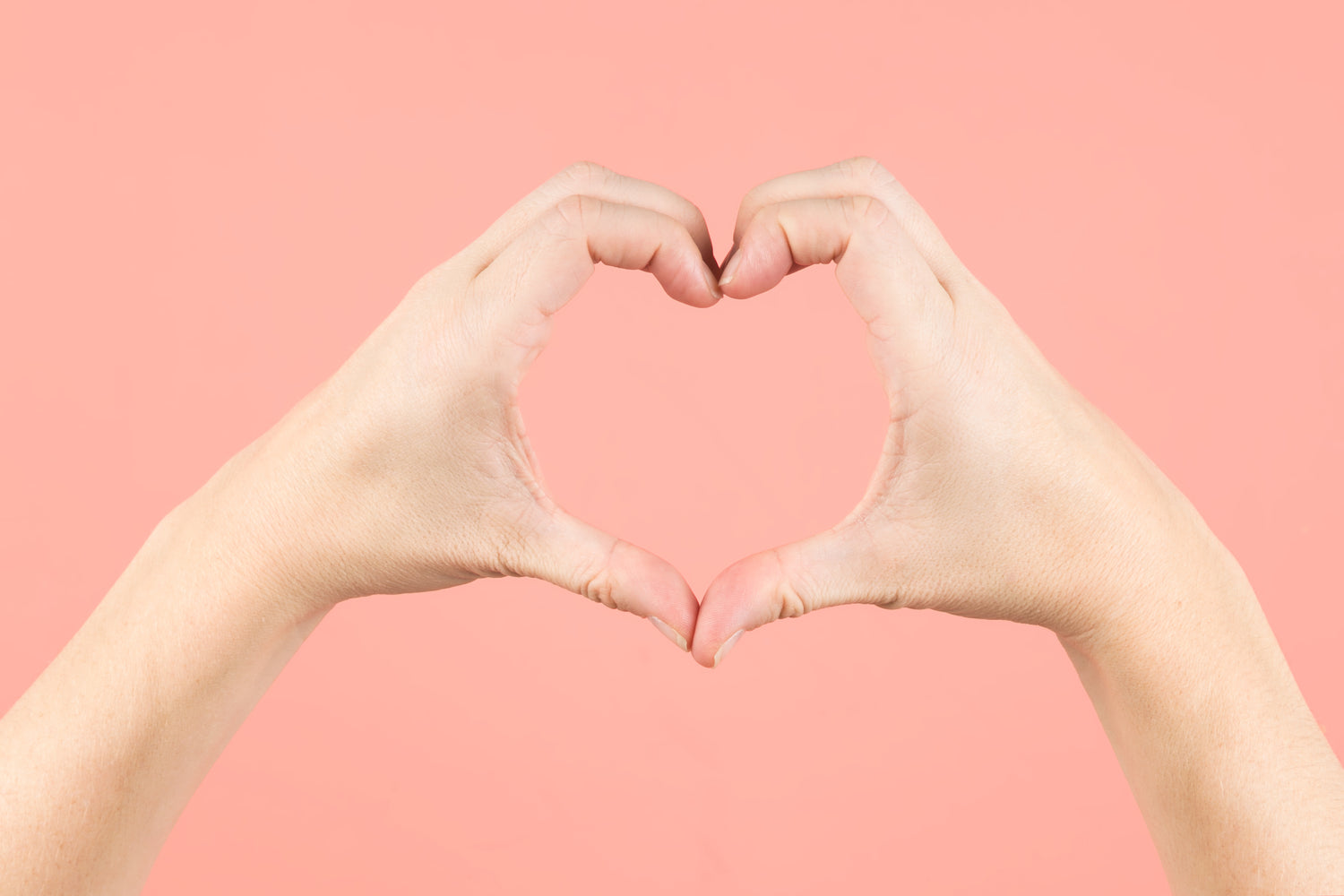 You are the HEART to my business
Your purchase made my day. I hope this package brightens yours!
Free Shipping

Free shipping on orders of $50 or more

Get free standard shipping when you spend $50 or more after any promotion codes. Certificates have been applied. No promo code required for free shipping.

Hassle-Free Exchanges

If you are not completely satisfied with your purchase, you can return it within 30 days for a refund. All returned merchandise must be returned in its original packaging and in new/unused condition to receive a refund.